Born local
smoky & oaky meats & drinks
Texas Flavor with an Edge
Inspired by the railway tradition and nature of the region, SwitcHouse Plates & Pours offers food with a focus on iron, oak, and smoke in a casually elegant paired with upscale rustic decor. Indulge in a celebration of Texas flavor featuring locally sourced meat smoked in-house, shareable plates, and main dishes featuring proteins like turkey, pork, and beef.
Phone Location Hours
(281) 350-4000 ext 4911 1200 Lake Plaza Drive M - Th: 6am - 12am, F: 6am - 1am, S - Su: 7am - 1am
Texas Born. Texas Smoked.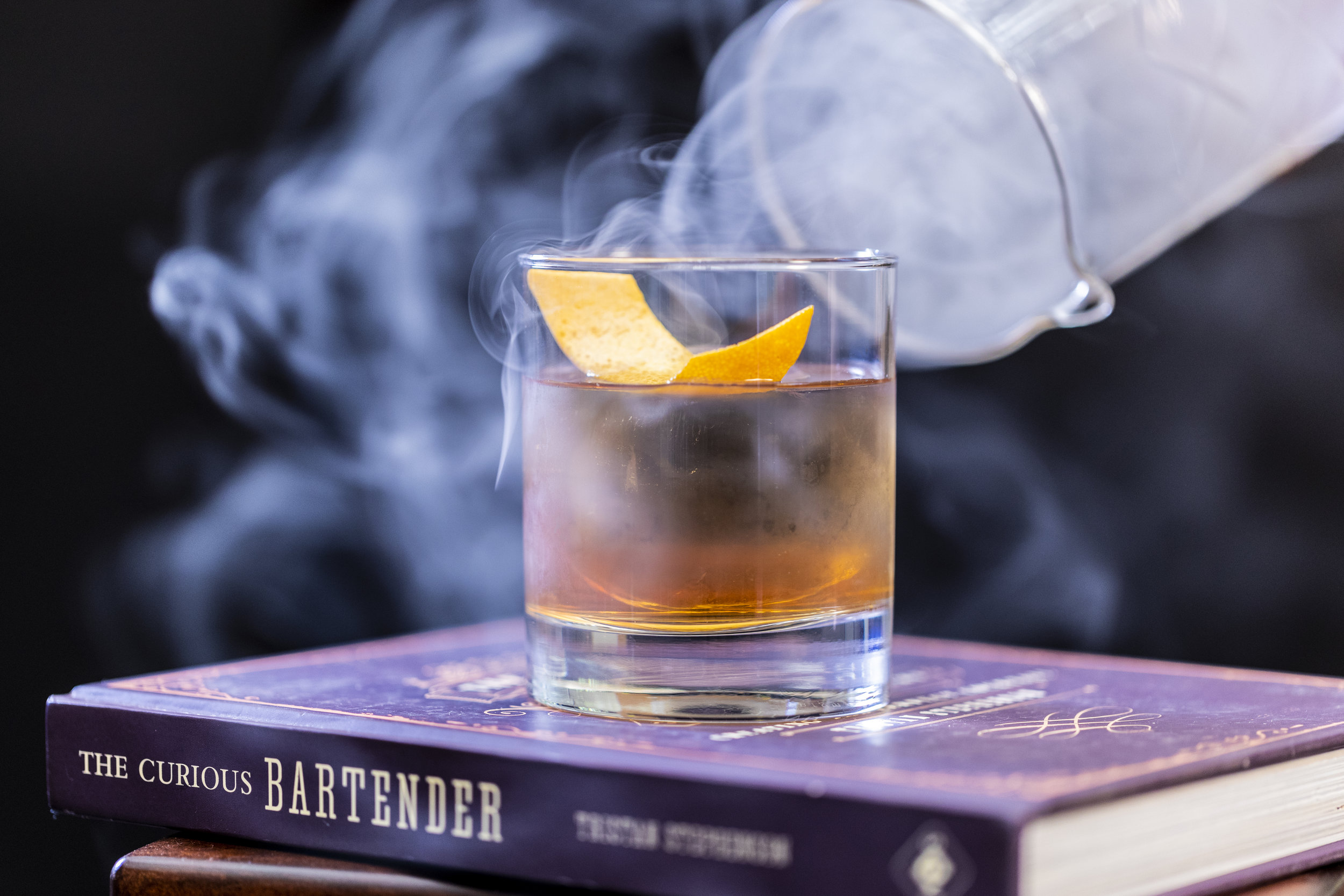 Time to smoke
We proudly feature meat sourced from local vendors, like Rosewood Ranch and 44 Farms Ranch, known for their mouth-watering, naturally raised beef. All our meat is smoked in-house for an authentic Texas smokehouse experience. Reflecting the railroad heritage, our menu features flavored smoke in many of our items at breakfast, lunch, and dinner.
Time to sip
Dedicated to Texas spirits, including small batch bourbons, and local craft beers that recall a simpler era where each sip was savored. Our expertly curated cocktail menu consists of classic cocktails and modern favorites. From using a smoke box to infuse our artisanal whiskeys to our over sized clear ice cubes every detail is meticulously culled.
Call (832) 823-2528 or book online with OpenTable.
Reservations required for parties of 6 or more.
Situated within the Houston CityPlace Marriott at Springwoods Village, Switchouse Plates & Pours offers intimate private dining for up to 12 guests. Whether you're here celebrating a birthday party, a rehearsal dinner, or just a fun get together with family or friends, our private dining room is the perfect space for your guests.
Call in advance to elevate your dining experience and enjoy all of SwitcHouse Plates & Pours deliciously crafted dishes.
To book, please find us on Open Tables under SwitcHouse or Call 281-350-4000 Ext 4911.
EXECUTIVE CHEF STEVEN VALERIO
Chef Steven Valerio came from a working-class family and graduated from a prestigious culinary program at the community college of Galveston Island. He quickly rose to the top of his class and instantly took to restaurants building both speed and consistency, two crucial components needed in any culinary operation. After spending some time in Houston, he moved to Minnesota for three years and learned a bit of Mid-Western cuisine.
Valerio transferred to the 2nd largest hotel in downtown Houston and began to work his way up in the ranks. With his expanded knowledge of wine and food pairings, Valerio created weekly chef's tasting menus paired with featured wines. He then took the opportunity to open his third hotel in Houston's prestigious Galleria district and stayed with the HYATT brand as sous chef. After a year, he was promoted to Executive Chef, and took challenges head on including Houston's hosting of the NFL Super Bowl LI in 2017.
Valerio went on to open his fourth hotel and this time flew under the flag of Embassy Suites by Hilton. He gained invaluable amounts of experience opening the hotel as the Executive Chef and stuck around for a year, but felt a need to return to truly full-service hotels. He found an opportunity with Marriott International and joined the team for his fifth hotel opening. Now he's proud to say he re-acquired his title of Executive Chef at the Houston CityPlace Marriott at Springwoods Village.